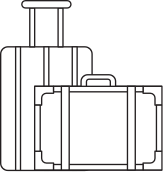 One of the largest buildings in the meatpacking district is nearing the end of a conversion that will turn it into 72,100 square feet of office and retail space.
The six-story building, a former loft-style warehouse at 29 Ninth Avenue and 13th Street in Manhattan, is a recent example of an industrial building being transformed in one of the city's grittiest neighborhoods. Work was started this year despite an economic slowdown that some real estate brokers say has had a harsh impact in neighborhoods like the meatpacking area.
Built in 1898, 29 Ninth Avenue was most recently a home to Hanover Moving and Storage, which used it to store office furniture. But earlier this year, Steven Greenes, a Manhattan lawyer who owned the property, sold it for $8.1 million to a partnership of four Manhattan-based real estate developers: Charles Blaichman, Joseph Daly, Philip Katz and William Schaffel.
According to Mr. Blaichman, the partnership liked the building's proximity to the triangle of land that is bordered by Gansevoort Street to the south, 14th Street to the north and Ninth Avenue to the west, an area that he said looked something like a European square.
Renovations on the building are expected to cost about $7 million, he said. The building's facade, which now includes a new storefront, is almost finished. As for its interior, current plans call for exposed brick walls, a new mechanical system, a new lobby and two new elevators.
Sinvin Realty has been marketing the property since May 2000 on behalf of the new owners. And, according to Christopher Owles, a Sinvin managing director, the building now has two tenants. One of them is Jean-Georges Vongerichten, a four-star New York chef who has signed a lease for 15,000 feet of ground and basement space for an Asian restaurant that may open as early as 2002. The second tenant is Vitra, the Swiss furniture design company, which signed a lease in July for 1,800 square feet of retail space on the building's ground floor and 10,300 square feet on its second floor for showroom offices.
According to Mr. Owles, Vitra began looking for space in the city in early 2000 in areas like SoHo, Chelsea and the Flatiron district. But the company had a hard time finding enough affordable ground-floor space in a building that had both the right location and right look.
"One thing that Vitra doesn't like is being predictable, like going to SoHo, where every other European furniture company is," he said.
Mr. Owles said his firm currently had an unsigned lease out for the third floor of the building and was negotiating with another prospective tenant, who wants the rest of the building for hotel use. He added that Sinvin had been asking for $75 a square foot for ground-floor space and is now asking $42 a square foot for upper-floor space, with the exception of the third floor. There, he said, the asking rent is $38 a square foot, because that floor offers views on only two sides, rather than three.
In general, asking rents for commercial space in the meatpacking district average $30 to $45 a square foot, while rents for retail ground-floor space are in the range of $60 to $80 a square foot, Mr. Owles said.
Some real estate brokers, however, say that the meatpacking district is being hit especially hard during the slowing economy.
"This is an area that really flourished during the dot-com frenzy when there was no space on Park Avenue South or lower Fifth Avenue, but now you can get much better space in better buildings at the same rent elsewhere in the city," said Tim Kucha, a senior director at Plymouth Partners, a Manhattan-based brokerage firm that primarily represents tenants.
Mr. Kucha said one drawback to the meatpacking district was still the lack of nearby public transportation.
As a result, he said, space that was going for an asking rate of $45 a square foot late last year is now available for a signing rent of about $25 a square foot.
Mr. Owles said his company had not noticed a downturn. He said demand for high-end office space in the meatpacking district currently exceeded the supply of available space, which he estimated was about 100,000 square feet. "We have people looking for between 5,000 and 50,000 square feet of space in the meat market right now, and it's the middle of summer," he said.
Some recent arrivals clearly do not want to be anywhere else. Mr. Vongerichten, for example, said his new restaurant would be designed to look like an old spice market, to evoke the market feeling of the neighborhood. "I love this area," he said.